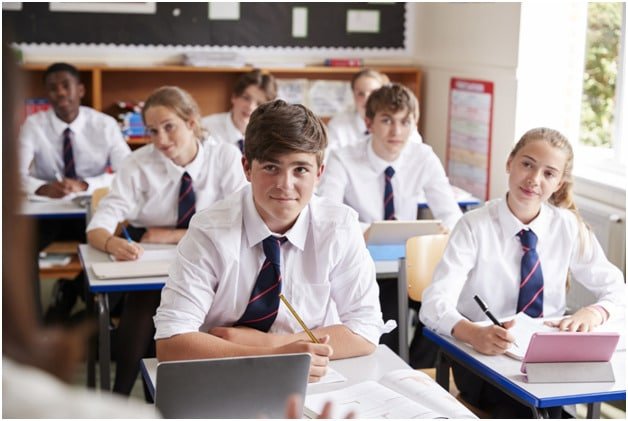 With approximately 300 boarding schools in the United States and Canada, boarding schools are very exclusively represented by their students.
These private schools can offer a multitude of benefits to their students, including academic, social, and extracurricular. But private boarding schools can be notoriously difficult to get into.
If you are researching a private school or two, then this article is for you. Learn some of the ins and outs of private elementary schools and high schools. And find out which schools are the toughest to get into.
Boarding School vs Private School 
There is a slight difference between a boarding school and a private school. It primarily boils down to a difference in living situations.
A private school is one that has no ties to government education. However, students attending a private school do not live on campus.
A boarding school, on the other hand, is more like a college. The students live on campus and are cared for by teachers and supervisors. Their meals are part of their tuition expenses, thus the reason why boarding schools tend to be more expensive.
Four Difficult Private Schools to Get Into
There is an assortment of factors that go into declaring a private boarding school one of the most difficult to get into in the country. Acceptance rate plays a major part, but the application process and world-renowned academics can also be a determining factor.
For our purposes, a difficult to get into private school is defined by an acceptance rate. Here are four of the most difficult private schools to get into in the United States.
St. Paul's School
The beautiful campus in Concord, New Hampshire has an acceptance rate of sixteen percent. During their time at St. Paul's, students engage in hands-on activities and collaboration with their peers.
Laboratory time includes conducting experiments, and learning outside of the classroom is encouraged.
Cate School
Carpinteria, California plays host to Cate School. With an acceptance rate of fourteen percent, Cate School's rigorous academic courses foster self-knowledge in the students.
The beautiful campus is near Los Padres National Forest and the Pacific Ocean, for engaging learning outside a traditional classroom.
Phillips Academy Andover
Phillips Academy is located in Andover, Massachusetts. The campus is notable as the oldest incorporated boarding school in the United States. A slim acceptance rate of thirteen percent makes this exclusive school a top choice for those ready to prepare for college.
The Thacher School
Another California school, the Thacher school, exists in Ojai Valley. Nearby hiking and horseback riding allow for ample adventure opportunities for students of Thacher School.
What is the Most Difficult Private School to Get Into?
As far as acceptance rates go, Groton School ties with the Thacher School at twelve percent. But Groton School's advanced academic courses put this school at the top of the list.
Students must take a full course load of a variety of courses, including foreign languages, writing, and ethics. But among this intense course load is a sense of community fostered among its students.
Keep Up With the Latest Educational Trends
Looking for more information on private school acceptance rates or lifestyles? Our website has a wide variety of articles to help with your boarding school research.
Make sure to check our site often for more great educational content. You won't want to miss it!