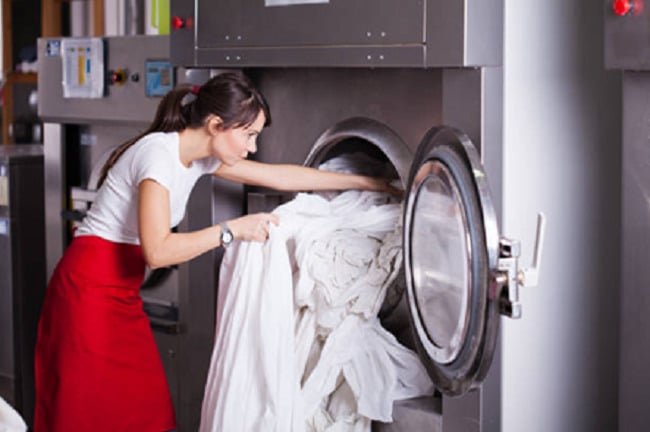 It is already more than a year in this pandemic. Although most countries have started their vaccination, things are still uncertain– especially for the business sector. How are businesses holding up?
Are laundry businesses holding up well during the pandemic? With the coming months and continuing concerns of the pandemic, here are some ideas of how laundry businesses are staying afloat:
Services Laundry Business Offer Remains Essential
Once again, laundry businesses are recognized as important business during the pandemic.
When the pandemic started, most businesses were closed, and only the essential ones remained opened. Thus, the Coin Laundry Association and laundry industry pointed out the importance of laundromats, especially in the pandemic.
Thus, the laundry business could hold up during the pandemic because of its importance in the community.
Offering Online Payments
Although online and card payments have been long introduced to the public, offering this payment option is essential in this pandemic. Some laundry business accepts online payments to minimize the hassle. Moreover, promoting cashless payment is recommended as it minimizes contact.
Offer online payments to have a safer and easier business operation during the pandemic. Online payments limit person-to-person contact and reduce consumer's in-store stay.
Drop-Off Laundry or Laundry Pickup and Delivery 
With the pandemic, everyone wants to limit their time spent in public places. Aside from that, laundry businesses have to adapt to preventive measures. Today, laundry businesses are expanding their service options. If you are not offering these services, it's time you should.
Instead of having your customers do the laundry themselves, have them drop off their laundry. They can wait for their laundry inside their cars. If you cannot offer a curbside drop off and pick up, offer laundry pickup and delivery.
Laundry pickup and delivery is the best option in the pandemic. Your consumers can book for pickup and delivery through your website, laundry app, or call. Convenience and safety are what the consumers will look for.
If you want your laundry business to hold up during the pandemic, you have to adopt the trend and change in consumer behavior. 
Transfer to a New Location
Several businesses in a prime location have closed down or transitioned to a remote operation. If you think your business can open in a new location or branch out, you can take the place of these businesses.
However, if you are like these businesses striving to get through the pandemic, renegotiate your rental and lease agreement, it might cost more to transfer to a new location.
Final Thoughts
It has been a long year for everyone. Do not be afraid to try out some strategies. Always change your ways to what is best to hold up during the pandemic. Take note; people want to keep a safe distance from other people. Offering laundry pick up and delivery is indeed a needed service. Moreover, there's a vast of uncertainties you have to face yet. Thus, it's best to keep updated with the current trend.