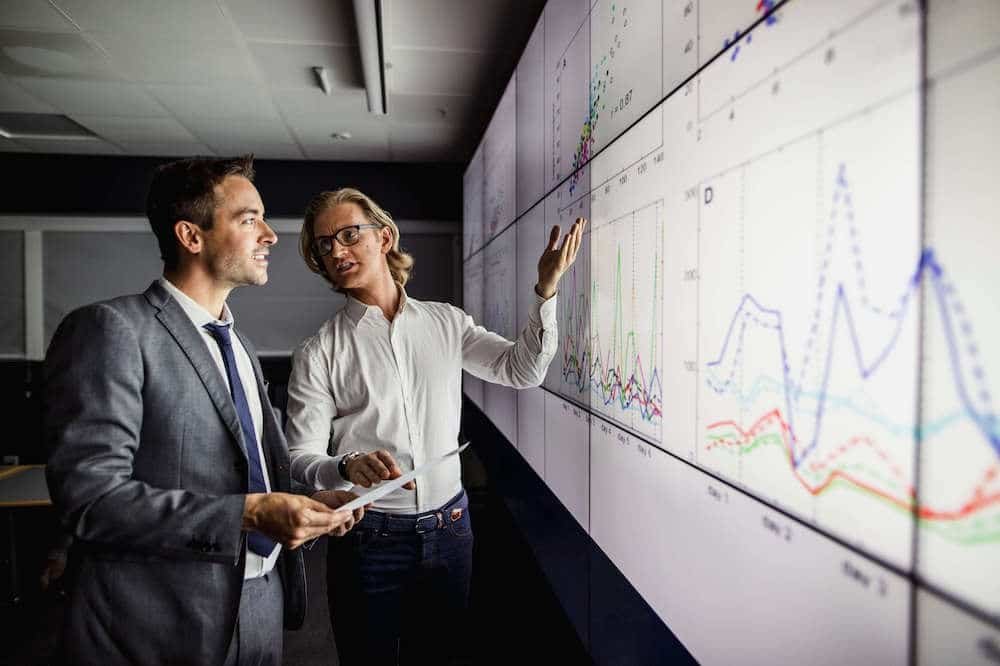 Once again, the project was a hit! And everyone, including the client, praised the project manager and the developer team. Some parts of appreciation were shared by the coders, Q&A, and the deployment & maintenance team. Check out business analytics course in Hyderabad and learn more
Nobody noticed the poor thing who translated and paraphrased the client's mind to team language. Yeah, Business Analysts are often unnoticed, but serves surely as a blame taker when things go wrong!
The misconception
Project management is all about perpetual communication. And a project manager always needs an assisting hand who is a subject matter expert in clarifying customers' needs.
It's often mistaken that a Business analyst is someone with engineering as well as a finance background. That's not the case every time. Though finance shares commonality but an analyst can be a medical doctor, a pharmacist, military personnel, or any subject matter expert. It depends purely on which type of project we are in. If a chain of hospital wants to upgrade its IT Service, including building an app and readjusting the website with some new features. Then we can't have someone from a banking profile to come and help in the transcription of medical terminology.
You need someone who is an insider and can define the needs of the client, so in that case, we must seek a doctor who is in an administrative role to help in translating the needs.
The general
Mostly the background of a business analyst is seeded as a Master's or graduate in data science or big data with finance. A business analyst has to be fluent with the use of tools such as
MS PROJECT
MS OFFICE SUITE
Jira and confluence
Balsamiq
Pencil
Trello
Rational Requisite Pro
MS vision.
This is not an age-old formula. Project management and scaling of physical space to digital transformation is a recent development. The digital space has changed the course of business completely. There is an ample number of companies that have become Unicorn due to their initial digital presence. Customers have received them wholeheartedly.
The VR is the new buzz in project management, and clients and customers are immensely interested in investing in VR and AI. Thus, the prowess and extent of a project management team are conveyed to the client through the business analyst. An analyst also helps in the procurement of funds and is in the constant battle of minimizing cost. Cost miniature would not only help the team to increase their profit margin but also help the client to use the extra in some other form of investment.
The Etymology
If we inquire closely, then we may find that business analysis isn't something of recent times.
Analytics in business is in trend since Taylor came with his scientific management theory, which later was devised by Henry Ford. Today, business intelligence is all about querying, reporting & alerts, and lastly, the OLAP.
Business Analytics is further categorized as:
Descriptive analytics
Decision analytics
Prediction analytics
Prescriptive analytics
A business analyst has to justify such categories in his daily work. Hence, it is not a simple job.
The Circadian
The day starts with questions and ends with questions! Having said that, we mean a business analyst has to have plenty of interrogative skills. These questions a BA asks it's client and team in a seamless and productive way. He or she should not exceed the skills of a DEA agent. Just kidding!
50% of the day of a business analyst is spent in meetings and gathering information. Get applied at business analytics course in Bangalore to know more
Analyzing the information and catering to a broad range of people; in other words, the effectiveness of communication is the key. Then comes the crucial part of the evaluation of solutions and implementation. And all these should be in a natural flow state.
The Conclusion
Once you, the reader, has made his mind to have business analysis as the career. You must invest in your communication and your active listening skills along with investigation and questioning power.
What will row you down the hurdle is certifications and the number of projects you get associated with. Certifications like ECBA that is Entry certificate in business analysis can work wonder for an entrant, which can be transmuted to expert level certifications like CCBA, CBAP, and CBATL.
While the average salary a business analyst draws as per PayScale and ZipRecruiter's survey is somewhere around $95000, which is quite a good number for any mid and entry-level BA. This can go as far as $125000 for a seasoned business analyst who has significantly worked for more than 7000 hours!