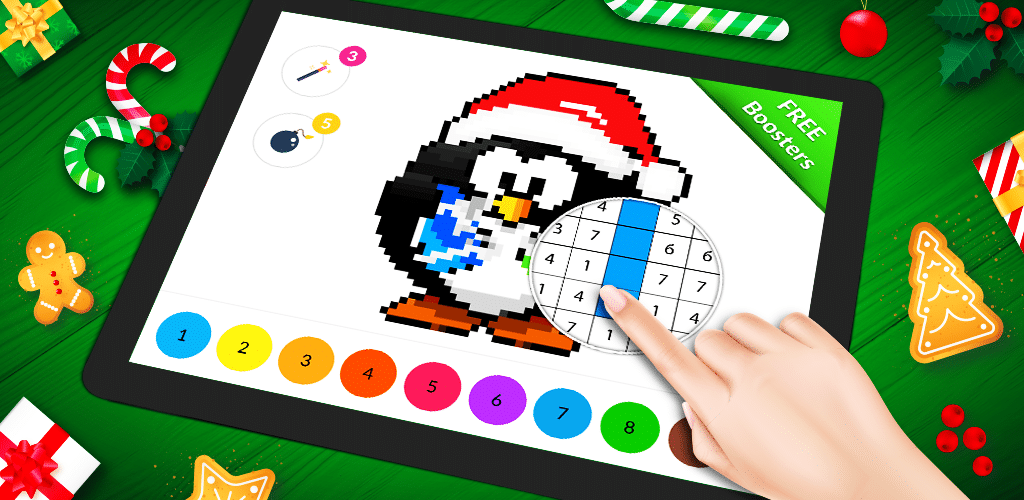 If you enjoyed coloring books when growing up, then the good news is that you now have it on your phone. There are a number of color by number games for Android and iOS that can keep you entertained. And the best thing is that these apps don't require one to have any color matching skills, it only requires your concentration. Additionally, it does not take too much time to clear the picture as the color fills with one tap. 
In this article, we are going to discuss some of the best color by number apps for both Android and iOS.  Keep on reading to explore them. 
Happy Color- Color by Number is a color book app that allows you to color beautiful drawings. This game basically allows users to color drawings by numbers so they will need to match the number they see with the colors offered below the Pic. The app has over 4000 pics in its collection and all of them can be used for free. All the pics are divided into categories, making it easier for users to find the one they'd love to color.
The categories include animals, flowers, portraits, and hobbies such as sport or music. There are also horoscope signs and mandala drawings you can color.  The best thing about this app is that once you are done with your drawing, you can save the outcome and share it with your friends. In short, if you are looking for a relaxing coloring by picture, you should consider the Happy Color app.
Another incredible color by number is the Tap Color. It also empowers you to color the drawings by numbers. 
Since it is a color by number game, all you have to do is to follow the instructions that you are given by the app. Every part of the drawing is marked with the number, and all you have to do is match it with the shade palette at the bottom of the screen. The app gives you more than 5000 pics to be colored. This means that you will never get bored. The drawings are also grouped into categories such as flowers, animals, hearts, landscapes, mandala, etc.  Once you have finished coloring, you can share a ready painting directly from the app. This is a fantastic way to make your friends admire you.  You can attempt mandala drawings that are designed to help clean and relax your mind. If you are into coloring books, but you don't want to pick the colors, you can choose the Tap Color app. One of the best things about this app is that it supports clues that show users the numbers they miss. However, it is worth mentioning that you will only be able to enjoy this feature after watching an extra ad. 
Paint by Number: Free Coloring Games- Color Book
Paint by Number is also another incredible coloring game and all the color schemes are planned for you. The main goal in this game is to bring color to the pics that are originally white and black. Since it is color by numbers game, it doesn't require any color matching or artistic skills from the user. All they need to do is to follow the instructions given to get a colorful pictures gallery.
All the drawings are divided into cells and the aim is to match the numbers with the colors offered at the bottom of the screen. The app offers plenty of different drawings, and they are all grouped for easy access. That means that there are categories, such as animals, herbs, landscapes, magical creatures, etc.    
Pixel Art: Color by Number
As the name suggests, Pixel Art is a game that empowers users to color pixel styles images. Even though it is based on coloring pixel paintings, there is a bonus for every person using the app. This app allows users to feel themselves as artists by coloring canvases with different themes, such as birds, flowers, animals, places, etc. In addition to that, the content is updated every day. Other than that, users will be able to try themselves in coloring 3D pixel models by numbers, which makes this app probably the only app that has this feature. This app can easily transform any image into a pixel sketch. If you want to do that, all you need to do is to upload a photo to the app.