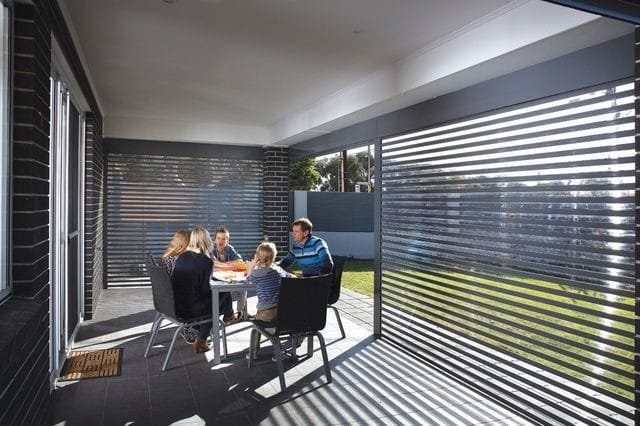 Working on the designing phase of your new home requires different designs, patterns, styles, and various options. When it comes to windows, it is essential to plan how you are going to cover and design them. There are times that the ray of sunlight hits directly in your windows, and it sometimes brings inconvenience, especially if you are reading a book, watching television, or resting at home. Fortunately, window shutters are the best answer to this problem. It will help maximise your home's comfort without any hassles and distractions.
Aside from the proper ventilation, it is also vital to consider your home's safety and security. Every homeowner's top priority is the safety and security of family and home. Window shutters play an essential role in improving the commercial or residential security of a building or property. It is usually stylish, durable, and efficient to use. Moreover, there are substantial advantages that you need to know.
It Increases Home Protection
The number of burglaries and theft is increasing every day. As a homeowner, you want to protect your family from any intruders and any form of danger. It is wise to use window shutters as an extra layer of protection in your home. It makes the intruders go away when your windows have outside protection because they will have a hard time breaking in.
It Provides an Aesthetic Appeal
Many homeowners want to enhance the aesthetic look of their properties. Many decorative options are available in the market today, but with the use of window shutters, you can make your home stylish and attractive at a reasonable price. There are lots of styles and designs that you can choose from that match and complements the interior or exterior of your home.
Most window styles like glass do not give enough privacy because people can easily see inside when passing by a home. If your room, living room, or dining room faces the public space, it is important to have window shutters to keep your neighbour's prying eyes or other people walking by your area. It also doesn't block the sun's light, so your home will still receive natural light.
If you have high electricity consumption at home, it is essential to conserve energy. It is possible when using window shutters because it allows the natural air to flow inside your home, especially during summer. It can lower your power consumption if you let the cool breeze of airflow inside your home, and it will prevent you from using a fan or air-conditioner. You can close all the windows to save on heating and trap the warm air inside your home in the cold season.
It Has Good Designs and Materials
The designs, styles, and materials in your home should complement each other to give a perfect mood and atmosphere. If you plan to have window shutters in your home, it would be easy because it comes with various designs and high-quality materials. It is essential to invest in high-quality materials because you are confident that it is durable and can last for a long time.
These advantages are undoubtedly helpful for many homeowners like you, and you can use it for future reference. To sum it up, there are many interior home decorations that you can try to improve your home's design further. It will surely bring you a happy and healthy family in the future.